Located in Vermont: 802-229-1112


Services/Pricing Menu/Gift Certificates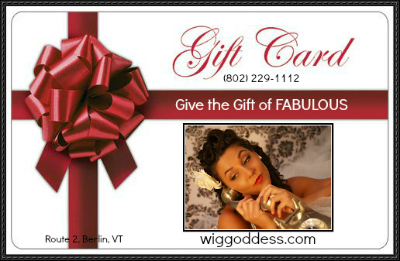 Give the gift of a Fabulous Wig, or one of my services below....
It's a one stop shop for a fab gift!
Give me a call and let me know that you would like to make this special gift happen....You can arrange for pickup or we can send it to someone.

Located in Vermont: 802-229-1112