Call me Toll free: 1-877-767-9049 or Locally in Vermont: 802-229-1112


Welcome to my Professional Makeup Page
Want to learn how to do your makeup like a pro?
I SELL fab High Quality makeup (All of the makeup I use in my makeover sessions) and can teach you how to apply it!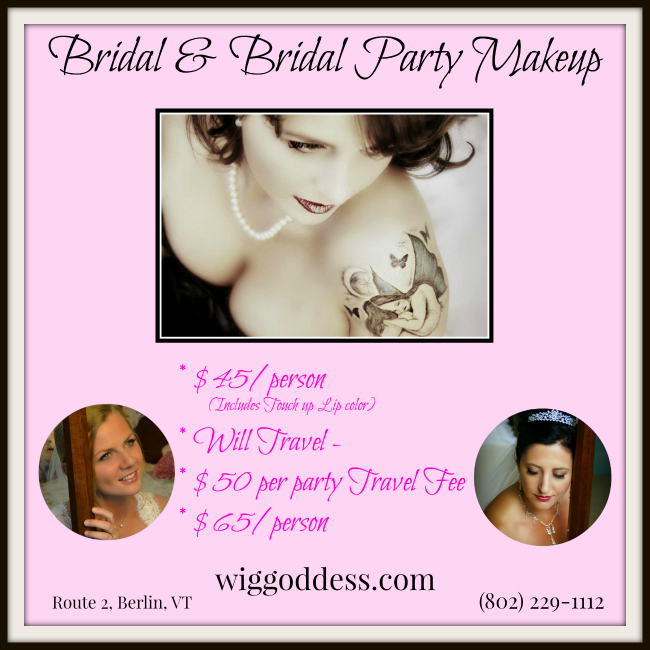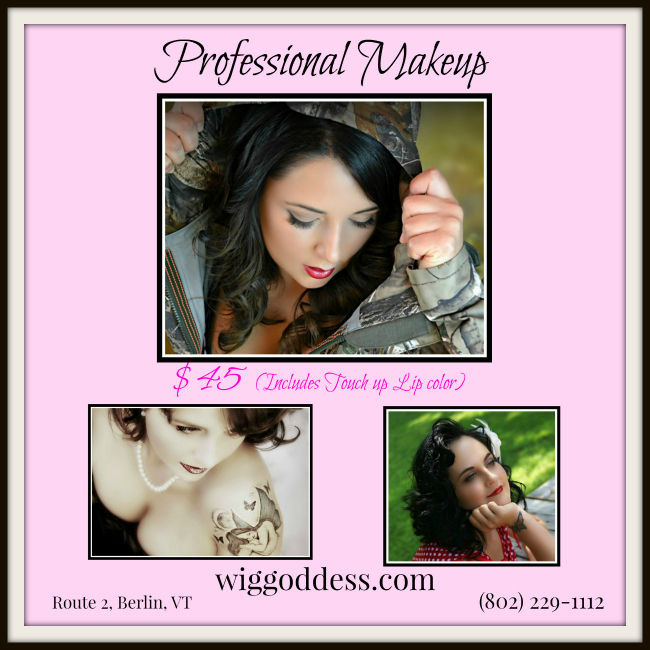 Wedding, Prom, an evening out on the town, every day, a special date...
Who needs an excuse to dress up and look fabulous......
Pricing and details below...
My rates for makeup application
* Professional Makeover to include false eyelashes & a custom made Lip Gloss/Lip Color for touch ups
Day or evening look...$45.00
Prom/Wedding/Fab Hair
We don't do hair...however...our EXCLUSIVE Style Shop Do or Dye Salon just two minutes down the road - They'll Rock your hair for ANY occasion. Their number is 229-4691 - I can set an appt for you with them when you book the makeover.
Click here to visit their website.
Call me Toll free: 1-877-767-9049 or Locally in Vermont: 802-229-1112