Call me Toll free: 1-877-767-9049 or Locally in Vermont: 802-229-1112


These Styles are THE BEST sellers in my Central Vermont Wig Shop!
This particular line of wigs has a PSC (Pure Stretch Cap)...See Diagram below...
They are extremely comfortable...My clients love them because they don't feel like they are wearing wigs....
SO comfy because they stretch ALL the way around...not just in one place like conventional wigs. WAHOO!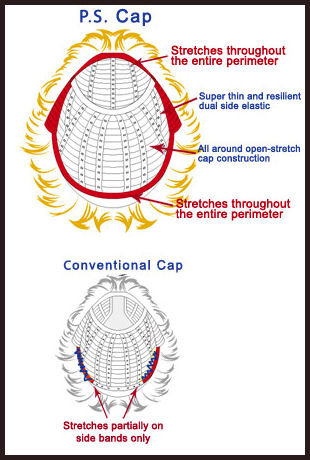 "I am so happy with my wig. I get compliments and when I tell folks it is a wig they say never would have guessed it was a wig! They say it looks so natural. It really does. Thank you for what you do to make all women feel beautiful" Sheryl L. - VT