Call me Toll free: 1-877-767-9049 or Locally in Vermont: 802-229-1112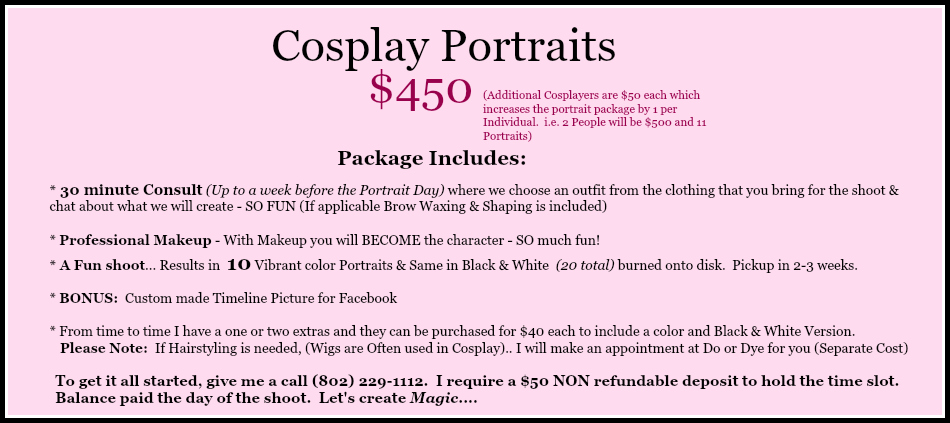 ALL AGES......It's so much fun
Bring your favorite character/idol to life with a portrait shoot.... Professional makeup included....
What FUN!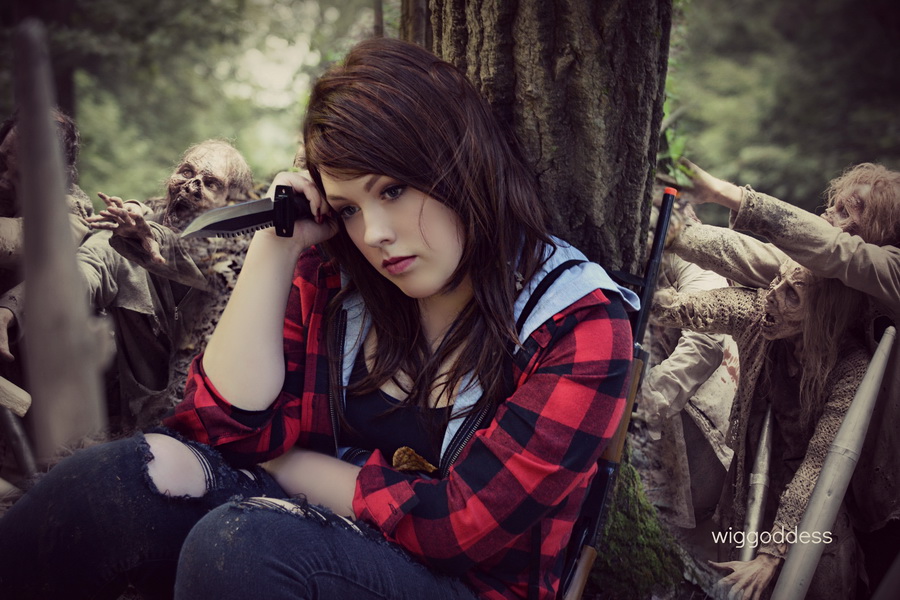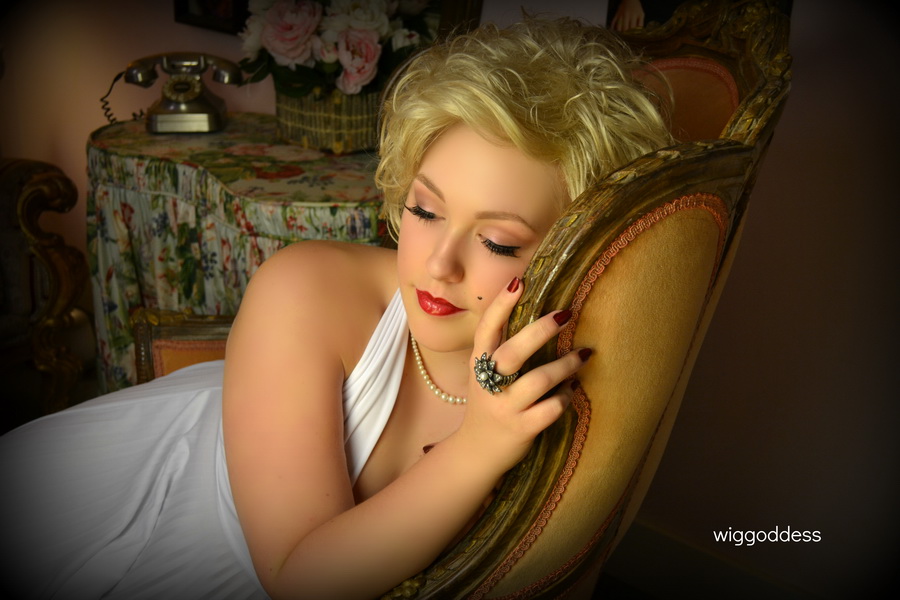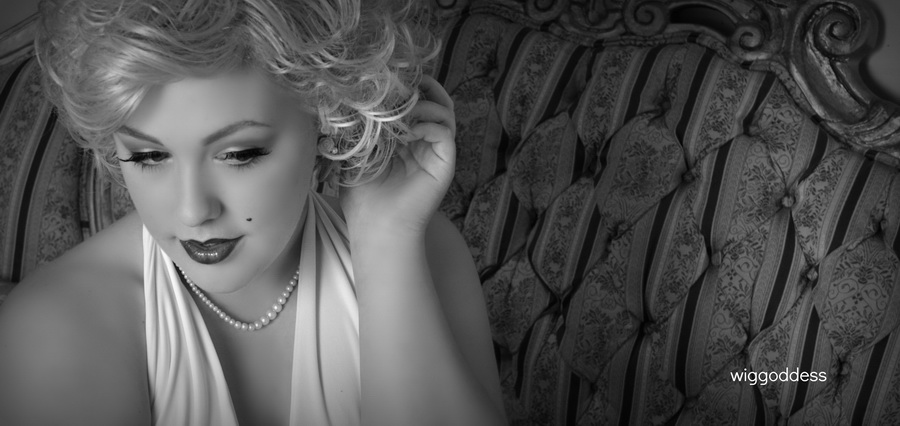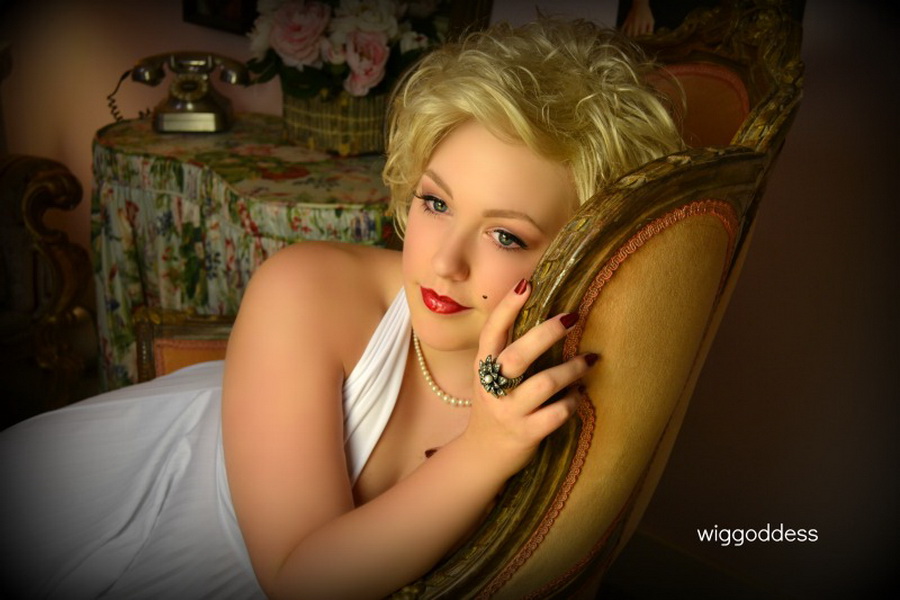 Lela ​ - Her parents gave her a COSPLAY Photo shoot for her Birthday! My fabulous wigs were used in each look..... :D
| | |
| --- | --- |
| Chris & Devin before | Dr. Who (#s 4 & 11) |
| | My Son Chris and his friends Devin & Jesse |
Jeremy & Reagan Before

Tauriel & Kili from the Hobbit Film Trilogy

Reagan's hair was expertly styled by Lori Matava from Do or Dye Salon... Lori incorporated an extension it into her hair for the shoot.

"To say that I am obsessed with Peter Jackson's version of J. R. R. Tolkien's world is a bit of an understatement. And, oh, how I fell in love with the "almost love story" between Tauriel, Captain of the Guard of the Woodland Realm, and Kili, the youngest dwarf prince of Erebor. I have always wanted to do a cosplay photoshoot, and I had seen the Wiggoddess Clare McAfee's work as she has photographed people I know. I am so very happy that I decided to do this – it was such an amazing experience! I had a very clear vision of what I wanted for an end product, and Clare made it all a reality. She had such enthusiasm for my project, and her passion for art and her skills with professional makeup and photography are all unparalleled. Clare also has a way of making one feel like the most important and beautiful person in the world, and I instantly felt at home in her cozy studio as we met to discuss the details of the shoot. On the day of the shoot, Clare captured each moment and every emotion that I had wanted, but I have to admit that my favorite photograph from that day was not a pose I had asked for. Clare looked at me, held her breath, and quietly said "Please. Just let me photograph you. This pose is so strong. Just look down …." Click... And while I do admit to being skeptical about not having any say about which photographs were used/edited and which were discarded, I must assure you – she will present you with a most amazing end product with an unforgettable experience – and you will make a forever friend in the process." Reagan R.
Ellane Before

Ellane as Poison Ivy.....

Ellane's hair was styled by Lori Matava from Do or Dye Salon.

"I have done several shoots with Clare. My 1st was many years ago. It was the first time I had a professional portrait shoot. Clare made me feel natural & comfortable. My next I was happy to say I was one of her first Pinup Girls. She made me feel like were the only ones around, which for the most part we were..she chose a great location and used the environment around me to ehance my shoot.

When my daughter was younger she would do beauty pageants and i asked Clare if she could do her portfoliot shots. Clare was amazing in that when she did her makeup she still looked like a little girl and wasn't overdone like a little adult. The pictures she took are STILL some of my favorite pictures of her. In this shoot I posed as Poison Ivy. She made sure i was comfortable with my surroundings because the shoot was in a public setting. But just like any other shoot it felt like we were the only two around. I plan on doing more pictures with her in the future. The pictures are always beautifully done. She has the best personality and professionalism that I've ever come across. If you have a chance to work with Clare the wiggoddess, you will have the time of your life, guaranteed! " Ellane
| | |
| --- | --- |
| Katrina Before | Katrina as Jessica Rabbit |
Amanda, Ellen & Michele before....

Silk Spectre, Wonderwoman, & Catwoman.....

The girls hair was styled by Do or Dye Salon for the shoot
| | |
| --- | --- |
| Chris Before | Chris after...Heath Ledger's Joker (Interrogation scene) |
| | |
| --- | --- |
| Noah Before.... | Noah after...as the King of Pop. |
Chris, Cecil, & Kevin Before....

"DEPP" Perception....

Chris as Captain Jack Sparrow

Kevin as Willy Wonka

Cecil as Sweeney Todd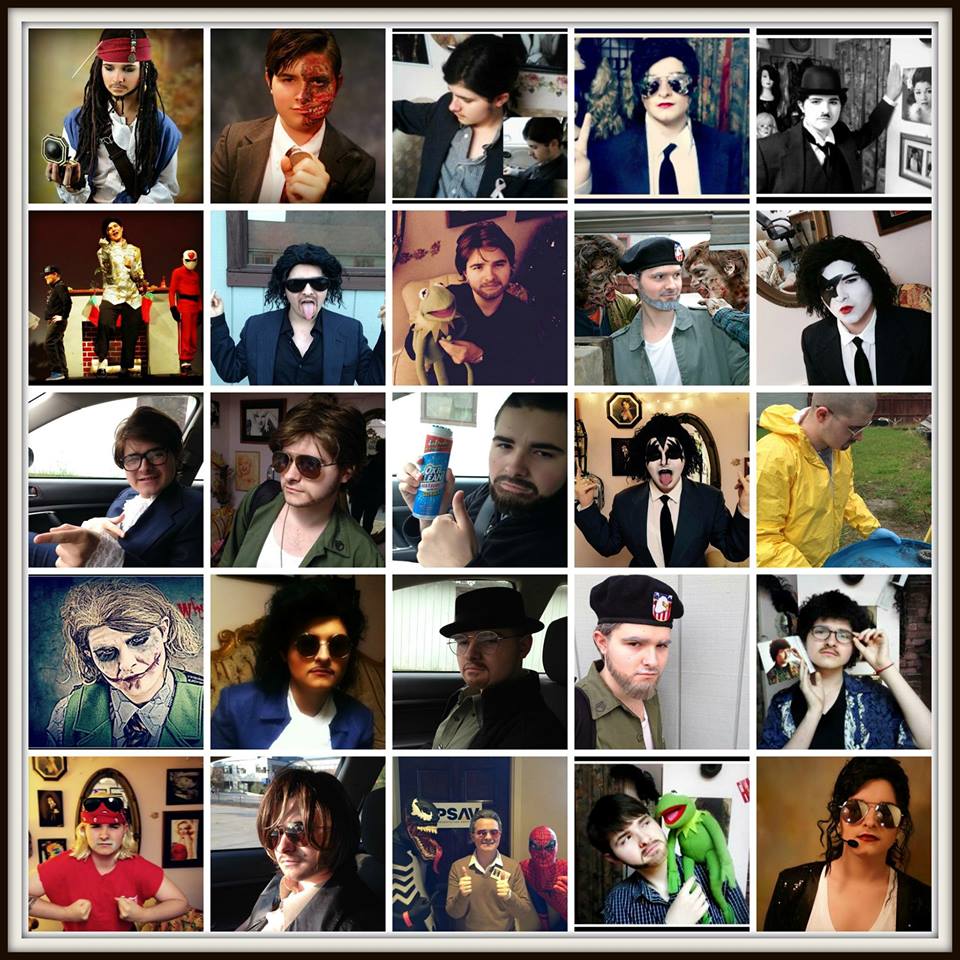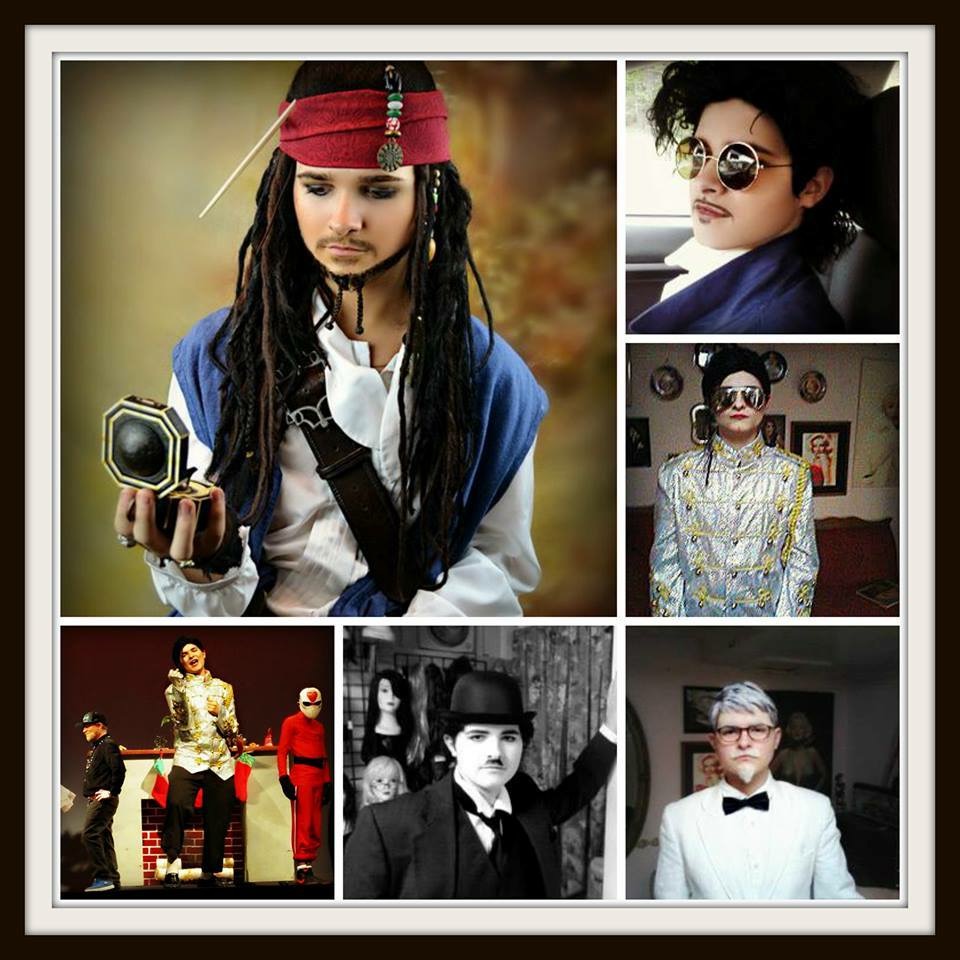 Just a FEW of the Many Faces of my AMAZING son Chris.
Chris is 18 years old and goes to school EVERY day dressed as one of his favorite characters. He's Brave & Kind and he was diagnosed with Autism when he was 10. He's the whole reason I LOVE Cosplay. I'm so very proud of him.....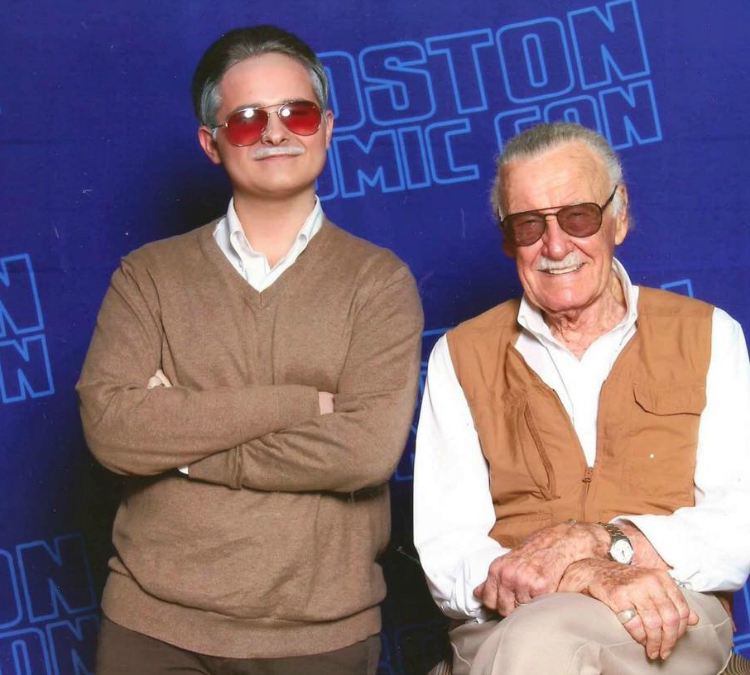 Boston Comicon 2015 My son Chris WITH & dressed as the LENGENDARY Stan Lee....
Give me a call or stop in on my walk in day for a free consultation...Wednesdays 1-6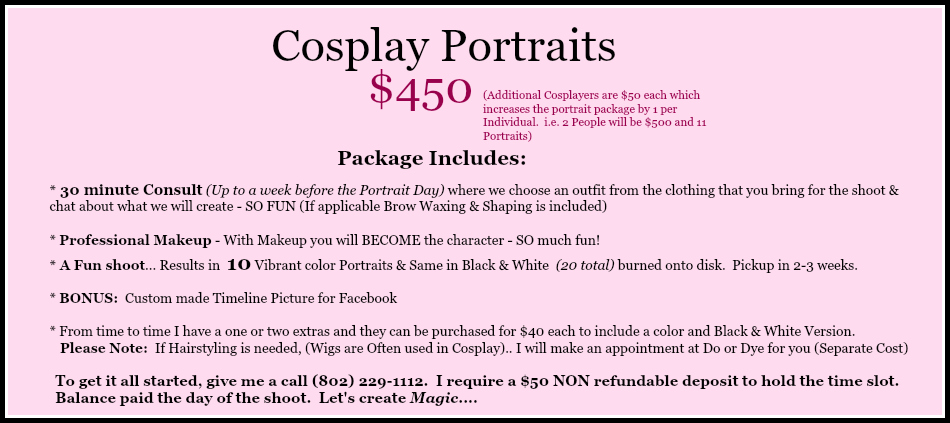 Call me Toll free: 1-877-767-9049 or Locally in Vermont: 802-229-1112